Today the BBC has started to trail the new version of their iPlayer technology. It's a massive overhaul of the user-experience that now works with desktop devices, smart televisions , tablets and mobile browsers. The original BBC iPlayer launched in 2007 and was quite ground breaking at the time.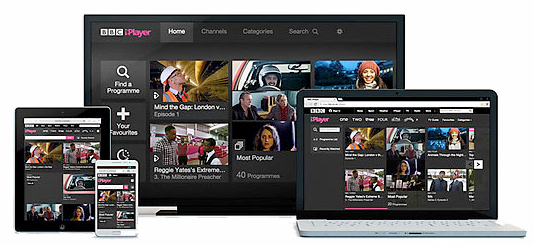 The BBC have designed the new player from the ground up. It has a so called responsive website, so no matter how large or small your screen is, the assets on the page will react accordingly.
Some of the major differences include:
Collections – which is a series of programs focused around a theme, like the Olympics, or a TV series.
Easier navigation – this is a more image led navigation, with screenshots of the shows, similar to how Hulu.com works.
Consistent design across platforms – whether it's your TV, iPhone or iPad the navigation will now aim to be similar.
Improved search feature – now they will try to guess what you want to watch.
To try it out
To try out the new version, all you need to do is to click the banner at the top of the page.


Our first impressions
After playing around with it on our laptop and iPad for we must say we really like the newer version. It's a bit more visual to navigate the new content, and it's easier to find the shows you want. One other great feature is the fact that you can easily see when the content is going to expire.
More about the BBC iPlayer
Read more about this launch on TheNextWeb or BBC Blog by Dan Taylor