Teapotnet the private social network
Teapotnet (http://teapotnet.org/) calls itself the "Private social network for file sharing and streaming". This file sharing software has gotten a quite a bit of coverage in the VPN world in the last few days. The idea behind it is to have a way to share your files without using 3rd party software and services like DropBox (dropbox.com) or Google Drive (drive.google.com). While Google Drive & DropBox have their place in the market, with the recent NSA revelations, you may want something more private.
Teapotnet aims to be straight forward to setup and share files with your friends. It also boasts some cool features like ability to stream music to your computer and mobile phones. Teapotnet is 100% open source, so you can really see how it works, and trust the program is doing what it says it is. The ability to easily and securely share your files will make your day to day file sharing activities a lot easier.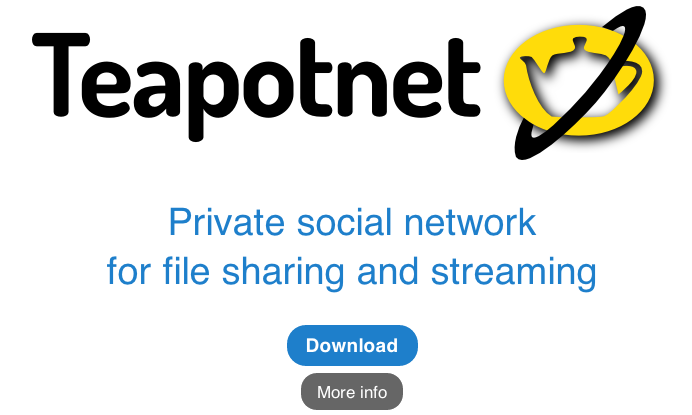 Other private file sharing networks
RetroShare (http://retroshare.sourceforge.net/) has been around for many years, and is trusted in the industry. The software boasts the following features:
100% decentralized/p2p (no central server)
Public key encrypted
Open-source
Although RetroShare is said to be difficult to setup, but there are some great setup guides out there.