Over 85,000 people rally to free TPB founder
Gottfrid Svartholm, the co-founder of The Pirate Bay, appeared in court in Denmark yesterday on hacking related crimes. Gottfrid was extradited to Denmark in November after a failed appeal in the highest court in Sweden.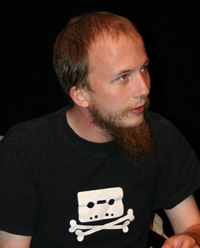 What is the Pirate Bay ?
We've reported before about The Pirate Bay (TPB) before and how Irish ISP were trying to block the site. TPB is a website that lists torrent files that are used by peer-to-peer file sharers. It was created in 2003 in Sweden by Gottfrid Svartholm and Fredrik Neij.
Svartholm's plight
Svartholm's custody has been extended until February 5th, and his followers have started an online petition asking the Danish government to release him, or even more urgently to just give him access to books. The peition has been generating lots of interest in the past two weeks, getting over 50,000 more signatures. Svatholm is kept in solitary confinement, and only has contact with other inmates for 9 hours per week. And while he's locked in his cell he's not even allowed to have access to any reading material. The petition states
"With only 9 hours a week of contact outside of his isolation cell, reading and educational materials are important for Anakata. He is a computer genius and it is important for not only mental but physical health to keep a mind active,"
This interesting case is destined to continue on throughout the year.